Facebook Feed
Like Us
Animal Resource Foundation shared a photo.

Phee certainly does look like royalty.

Many people think that purebred dogs don't find themselves homeless and in shelters but let Phee attest to the fact that they most certainly can, and do. Luckily Phee was rescued and a new and loving family found to take her in and well, just look at her now! ... See MoreSee Less
Phee is a Princess, Russian royalty, obviously.
Evan F. Clements, April Weisenburg and 23 others like this
Michelle BaudeanWe think of her often! So happy to see she is living the life of luxury!
14 hours ago
Featured Pet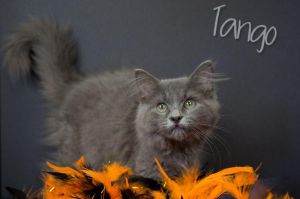 Entered 10/24/2016 Tango is just one of several beautiful medium to long hair kittens currently for adoption at ARF's Adoption Center. For more information about Tango or the other kittens. call ARF at 410-643-8700 or email info@arfusa.org. ARF is accepting applications at www.arfusa.org. Ca... More >
Wondering how to get involved?
We'd love to see you at an upcoming event. Check out where we'll be next!
Let's Go!