Facebook Feed
Like Us
Animal Resource Foundation shared a post.

Another wonderful adoption!! Sweet little puppy, Jillie, now loving her new home, What's more she is sporting a new name, Winnie. Thanks for sharing this update Frank. ... See MoreSee Less
Just wanted to give a quick update on Winnie (formerly Jillie). She has settled in quite comfortably in our family and home. Her and our daughter Reagan have already developed a special bond. As fo...
Featured Pet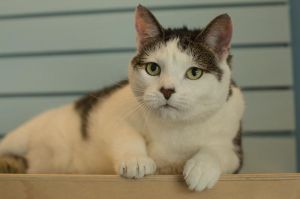 Entered 4/25/16 Sloan is probably one of the sweetest cats ARF has ever had. She is about 6 years old. She was adopted as a kitten but was returned as the family could no longer care for her. She has been with ARF since April 2016 and is still waiting patiently for her forever home to come along... More >
Wondering how to get involved?
We'd love to see you at an upcoming event. Check out where we'll be next!
Let's Go!