Facebook Feed
Like Us
Animal Resource Foundation shared a photo.

Happy Gottcha Day, Chicklet and Kerri!

It's amazing the transformation this sweet little girl has made in one year. Thank you for sharing this update. ... See MoreSee Less
One year ago today I made the pilgrimage to Maryland to adopt Chicklet. She is such a wonderful baby. When I first got her she was afraid of everything and now she is fearless; well besides water bot...
Featured Pet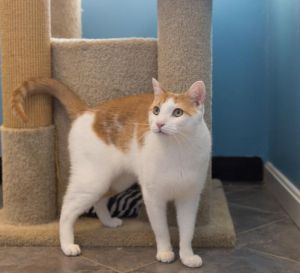 Entered 7/14/2016 Flynn was adopted from ARF as a kitten. His family says he's been a wonderful kitty and companion however they must move overseas and can not take him along. They sadly had to return him in hopes of finding him another home. Flynn is such a beautiful boy and ever so affectionat... More >
Wondering how to get involved?
We'd love to see you at an upcoming event. Check out where we'll be next!
Let's Go!